Monday, October 6th, 2008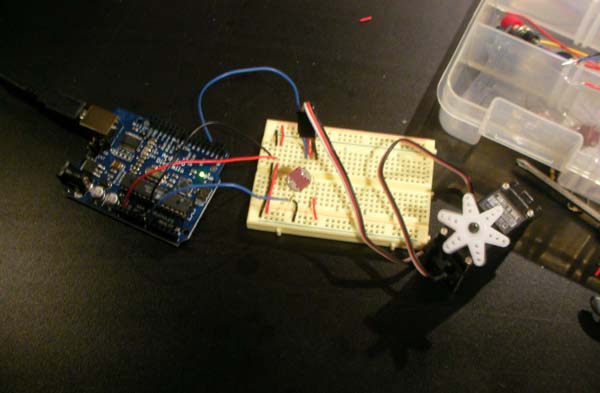 Servo motor: Used photoresistor: when hand was very close – it shook more.
int pulse: 350 – small resistor
int pulse: 0: large photoresistor – less control
Running my hand over made servo go left and right
Serial 220-390
Near: right. Far: left.
analogValue = 200
I didn't know it was directional. The flex sensor didn't really work, but I think I just need to make adjustments to the code. I used my hands and touched the exposed wire and that seemed to generate a better response.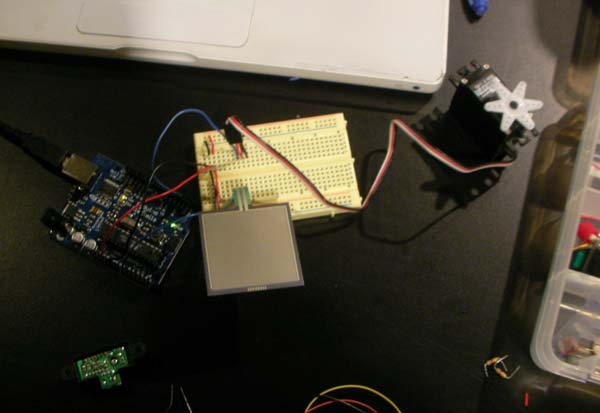 Pressure Sensor (FSR): press – right, let go – left: most responsive
Also used pot with one 10k resistor, but when turned all the way up – started burning. When turned all the way down, it shut off.