Wednesday, December 12th, 2012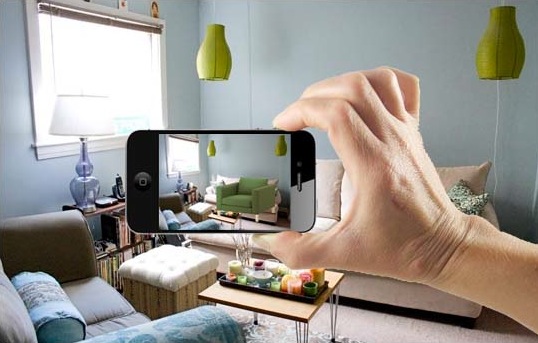 I love IKEA for the same reasons many other people do – cool, stylish furniture and home accessories at affordable prices. While shopping at the IKEA store can be both enjoyable as well as frustrating, I still prefer to browse through their website since getting to their physical store is a big trek. I also like that I can shop for products by category, color and/or price online. I appreciate that their website has clear specs (in both inches and centimeters), lists the materials their products are made of, care instructions and even useful tidbits for some products under "Good to know".
IKEA offers online tools like a Kitchen Planner (using their very own IKEA Home Planner 3D tool), Bathroom Planner, Wardrobe Planner, etc. that I've only played around with and haven't really needed to use. One of the main reasons the tool is not that helpful to me is that it only allows you to use specific products or product lines for most of the rooms they let you design.
All in all, I believe IKEA is a great brand, but there are two important features that would make a world of difference if they offered them.
The first – is the ability to search for products by size.
While looking for products by style or color is great as well as having the ability to plan your entire kitchen or home office with IKEA products, many of us are usually looking for a product that fits into our already-furnished-with-other-stuff space. For example, I'd like to replace an armchair that is old, broken and beyond repair. I think I'd like something colored for a change, maybe red. I don't want to spend too much money, so I'll be sorting my search via price. Going through the IKEA site, I'm ecstatic when I find something perfect! I click to see the product specs only to find out the chair is too big. I continue my search, clicking on every red chair that is listed, going through many chairs and colors before finding the first one that isn't too wide.
If I had been able to plug in my space dimensions and see chairs that can fit within it or at least sort things by size, it would've been a tremendous help. I can be flexible with the color or pay a little more than I originally planned to spend, but I can't change the size of the space I have nor do I want to get rid of the other things in the room to make it fit.
The second feature that would be tremendously useful is the ability to take an image from the IKEA website, like a sofa and using my mobile phone camera, overlay the image onto my living room to see how it fits into the space with the other furniture. Or at the very least, I can take a photo, upload it online and do the same. Online optical stores already let you do something similar with their eyewear and your portrait. It's inspiring to see how other "real" people set up their beautiful living room or bedroom with IKEA products on the company's Share Space site. But more than anything, I'd like to be able to see how my own living room would look with that coffee table I saw on there.
While planning with a 3D tool that let's me build a room from scratch is fun, I don't need an entirely new setup. I'm sure it's a great tool for homeowners that have large enough spaces to play with, but I rent and live in a cozy-sized apartment. What I need is to find a shelf that can match my non-IKEA sofa and other living room furnishings and one that can actually fit within the wall space that is available. I realize that going to the store, choosing a product and bringing it home to assemble yourself is a big part of IKEA's business, but I'm pretty busy and getting to the IKEA store is a pain. I already do a great deal of my shopping online. If there is a way for me to virtually see what something would look like in my living room and I have the option to purchase it online, I'm more likely to buy it then and there than to keep putting the purchase off because I'm not sure it'll fit or match and I haven't managed the time to see it in person.