Sunday, August 18th, 2013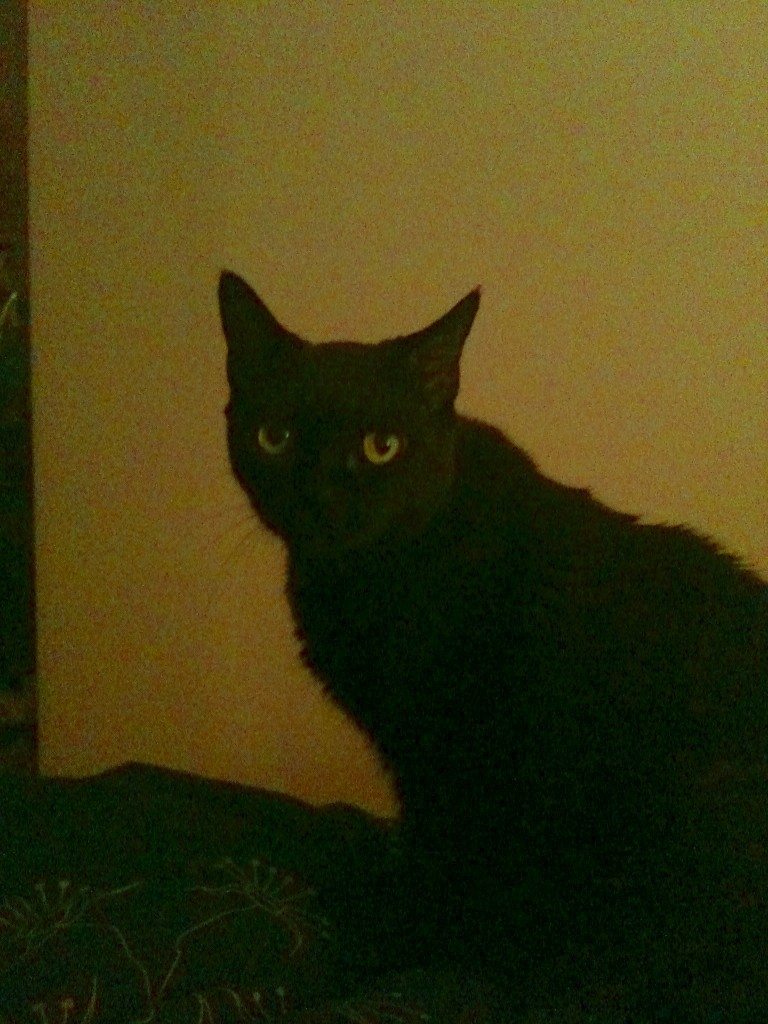 Soda was dark, strong, bold and intense – more like espresso than cola. If you were one of the lucky few, you knew she had a tiny patch of white hidden somewhere.
She was smart, played fetch and baseball like no other cat. She liked bass, the more thump there was – the better to nap to. If she didn't like something, she didn't complain, but would definitely let you know. Her rare meow paled in comparison to her bite, but more than anything, she was poised, affectionate and chill.
All in all, quite possibly the most captivating part of her were the eyes. They were the biggest and brightest you've ever seen – a brilliant yellow with little flecks of green – you'd think they'd glow in the dark.
I was lucky enough to love, care for and grow with her through most of her 18 years of life. My memories will always be filled with fondness. Thank you ever so kindly, dear Soda.